Ilkka Herola and Eero Hirvonen are the Finnish favorites in the Nordic Combined
Combined . Last year Herola placed 18th in the Ruka World Cup on Sunday's 10 km race.
– I have actually never really "got in" to this hill competitively, Herola said after his jump in the provisional round.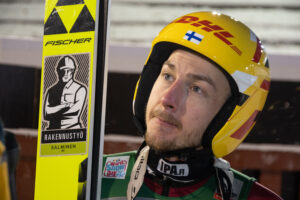 – With my top performance, you can get only an average result here. Usually this is a challenging place for me, Herola continued.
Herola is a World Cup silver medalist from Oberstdorf 2021.
– I haven't yet burnt the candle at the both ends when we start this season. A really positive and energetic mood, Herola said about his preparation for the season.
This year, Herola practiced more than usually at home, and the smaller amount of trips has been good for him.
On Sunday, the competition is exceptionally reversed. Ski jumping round comes after the Gundersen. Even without this change, the importance of ski jumping in Ruka is much bigger in comparison to other World Cup competitions.
– Competition is more focused on the ski jumping, of course. With a mass start, even weaker skiers can keep up with the pace. It means that it is more difficult to make differences on the cross-country skiing, Herola said.
Eero Hirvonen did not compete in Ruka last year due to injury . The summer Grand Prix have given indications that Hirvonen is in good shape.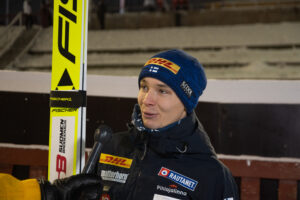 – I have been able to train very little here nowadays .
Best finish position for Hirvonen in the World Cup competition is second place in the 2017-2018 season at Klingenthal, Germany .
Aleksi Rouvinen, Laajasalon opisto.
Photos: Ville Manninen
Jaa artikkeli